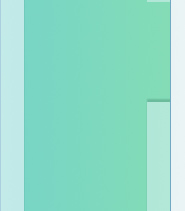 I was born in South Wales and have travelled quite a lot in the course of my life. We lived in West Africa for over four years, and our daughter was born there. I now live in Germany with my husband and two children. I have often incorporated places we've visited into my stories. Among some other favourite spots that I've been lucky enough to visit are Australia and Hong Kong. I've used Hong Kong as a background for one of my stories, but I haven't yet set a story in Australia. I will one day!
Like most authors, I've always loved writing and reading. My favourite authors of romantic tales are Jane Austen, the Bronte sisters, Georgette Heyer and Mary Stewart. I haunted our local library from the day my mother allowed me to go there on my own. I still read all kinds of other books, including thrillers, biographies, adventure stories, classical literature, historical novels and of course romances (historical and contemporary). Apart from reading and writing, I Iove dancing, and I play Boule because it is very relaxing and not physically demanding.

I've worked on third-world fishery projects, taught in language schools and had jobs in publishing (including helping to produce the German version of Who's who, and the English supplement of a German magazine). I also translated several books over the course of five years. I now spend most of my time writing, and thereby giving myself a valid and wonderful reason to ignore housework as much as possible.
Perhaps you are reading this, hoping I can give you helpful suggestions on how to become a published author yourself? There isn't an easy way, unless you are absolutely unique and hit some editor between the eyes with a sledge hammer with your first effort. Most of us don't manage that; the way is sometimes long and stoney. I can only suggest: you need a lot of patience, you need a little talent, you need some luck and you also need an understanding partner who doesn't mind if you ignore them for a while because you have to write. I'd advise you to write the kind of story that you'd like to read yourself. If you try to force your talents into a category of writing that doesn't come naturally to you, your writing will suffer and you may never develop your own special style. It took me a couple of years and repeated submissions to various publishers before my first story was accepted. If you are someone who gives up easily, don't take up writing - it's a solitary and time-consuming task.
The Romantic Novelists' New Writer's Scheme is an excellent way of finding out where you stand. You can get a critical summary of your efforts if you join the RNA, and then submit your story for the annual New Writer's competition for relatively small fee. A professional appraisal would cost you a great deal more.

A list of my published books is on the next page, and contact details on the one after that.